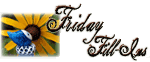 1. Friends are truly life's greatest treasure.
2. My health; it's neglected.
3. I'm ready for tonight, but nothing past that.
4. Haiku by Avon is one of my favorite perfumes or aftershaves or smells. Well, it's what I wear at least. I don't have a favourite aftershave. Favourite smells are citrus and raspberry.
5. The oldest ornament I have is my CM jingle bell from 2003. I think I'm going to steal some from Mom when we decorate their tree this year though.
6. Take some egg nog and anything, mix it all together and you have heaven in a cup. Seriusly. I love egg nog, in any form!
7. And as for the weekend, tonight I'm looking forward to our annual Christmas dance. This marks a full four years that I've been dancing! Tomorrow my plans include shopping in Vancouver with Meredith. Not that I'll buy anything, we just like going out there. Sunday, I want to decorate Mom & Dad's tree! That's the plan anyways. In the evening I'm going to the NR Christmas party. Why not right?